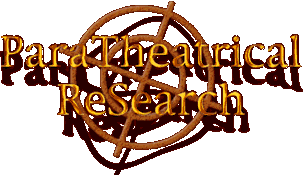 winter 2003/04
The Initiations Lab
Facilitated by Antero Alli

Nov. 30, '03 through Mar. 20, '04, in Berkeley
Sundays, 7:30pm-10:30pm & Tuesdays, 8pm-11pm
This Lab culminates in a live performance.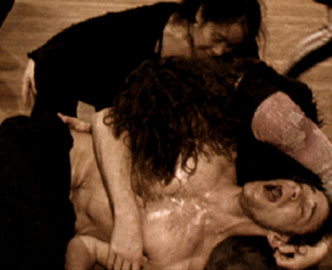 True initiation does not require ritual to occur; it is a spiritual event.
At best a ritual can act as a device or a tool to assist the expression
and integration of genuine initiation -- that which has never occured
to one before and for which one can never truly be prepared.

The first initiation is Self-initiation -- the exposure of oneself to oneself.
This means to leave the self-conscious watcher behind and enter the
circle of participation. Words...images...explanations all belong to
the watcher. To the participant -- experience is everything.

Antero Alli

---

LAB INTENT

---
To discover and give form to charged initiatic experiences. We will not be "creating" rituals but approaching initiation as a mystery where receptivity and respect for unknowns can serve a higher level of emotional honesty anchored in the body. Participants are left to discover, define and test their own notions of "initiation." Focus will be on heightened physicality, expanding movement vocabulary, vocal creations and ritual choreography.


An Ethos of Self-Responsibility
All participants vow full accountability for their own safety, creative states and for setting their own pace and limits. This is also not a social process nor are these social rituals. Our aim is to set up and maintain an asocial climate to explore group ritual dynamics based on individual sovereignty towards a kind of miraculous interaction of self-governing bodies.

---

Participants, Lab Reports

---
NICK WALKER, JULIAN SIMEON, ALASKA YAMADA, SERENE ZLOOF,
DESMONDE DAISY, AMBE RAY, PARADOX POLLACK, ZOE ALOWAN,
ADAM PALERMO, JUSTIN PALERMO, JAKOB BOKULICH, GABRIEL,
LAPO, BRIAN LIVINGSTON, SANDRA LAWRIE

"INITIATIONS" LAB REPORT
Ritual Journals of Antero, Nick, Lapo; participant photos
PREVIOUS LAB THEMES (since 1999)