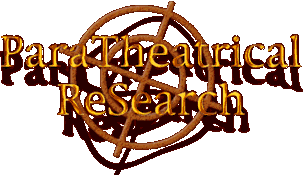 "techniques" lab
Spring 2005 -- facilitated by Antero Alli

---
Eight Monday Nights
March 21st through May 9th, 7:30pm-10:30pm
in Berkeley

This non-performance oriented lab will be devoted to the infrastructure of this ritual technology,
the basic bones of its skeleton and how they connect. Each participant will also work on the melody
of a song (not the lyrics) chosen on the basis of their love, or emotional connection, to that song.
Physical, vocal and ritual techniques to be covered include (others added as we go):

sanctification of resistance
accessing contraction as a vocal and movement resource

containment
adjustments made to avoid dispersion of heat, power and energy

the contact point
area in the body, or its aura, of direct intuitive absorption of life energies

human systems
muscular, skeletal, nervous and circulatory systems as energy sources

connecting essences
maintaining and mixing two or more contact points simultaneously

reaction into service
conversion of ego reactivity into receptivity to transpersonal sources

impulse/precision tension
courting a dynamic balance of fluidity and structure in movement

charged polarities
subjecting oneself to an interplay of contrary forces towards equilibrium

vertically connected group interaction
relating from a high commitment to an internal source

no-form
solo and chorus formats for cultivating profound internal receptivity to energy sources

melody as code
allowing a song's melody to dictate its own micro movements and actions

* plus other techniques drawn from the skills list of the Fall 2004, Song-as-Vehicle lab.

---
PARTICIPANTS
SYLVI ALLI, NICK WALKER, JOJO RAZOR, LLOYD BRICKEN, ADAM PALERMO, LEAH KAHN, FELECIA FAULKNER, JOHN MICHAEL DOYLE, PARADOX POLLACK, JUSTIN PALERMO
---
"TECHNIQUES" LAB REPORTS
Notes & Observations by Antero and Participants