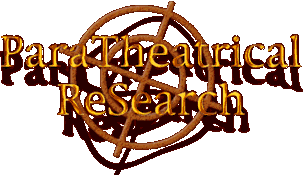 "songs as vehicles"
a winter solstice performance ritual
directed by Antero Alli as developed by the group

MONDAY DECEMBER 20th, 2004. 8pm sharp
FINNISH BROTHERHOOD HALL, 1970 Chestnut
(at University Ave, nr San Pablo Ave; upstairs) in Berkeley
$10. donation (at the door)

Antero Alli (Finland), Sylvi Pickering-Alli (the Deep South, USA),
Linda Rose (Sicily), Robin Coomer (Ireland), Gary Belanoff (Russia),
Julian Simeon (Philippines), JoJo Razor (Scotland), Lily Nova (France)
Olga Kupriyanova (Bulgaria), and Nick Walker (Autism).

towards the embodiment of a song


Tonight's performance developed over three months (two 3-4 hour sessions a week) of rigorous paratheatre experiments combining elements of theatre, dance, voice work and standing Zazen meditation to access the internal landscape of energy sources and innate qualities. Throughout this ritual lab, each person worked with one song each chosen from their ancestry. Our purpose was to build a kind of vehicle, or vessel, for expressing that song's mystery. Ten ancestral sources, ten songs; six with lyrics, four wordless melodies. These songs will be heard as solos, duets, trios, quartets, quintets and ever-expanding arrangements of group cacophonies. No matter what you hear, everybody is singing a different song.




What we are doing is a little hard to explain so, I'll address what we are not doing. We are not improvising. The songs structures are set. However, these structures tend to bend and wander depending on the internal sources we are accessing in the moment. We are not randomly toning. All the sounds you will hear stem from each of the songs themselves; sometimes with lyrics, sometimes without. We have taken our cues from the jungle birds whose individual songs approach cacophonies of call and response, all the while maintaining their unique integrities. Alas, we are not fine-feathered winged creatures but two-footed humans who must learn how to concentrate and struggle through our limitations to achieve even fleeting moments of such aviary grace. Tonight, we share with you some of the results of this stage of our ongoing work. A brief, informal discussion to follow the performance.


-- Antero Alli, director

---
SONGS AS VEHICLES: AUDIO CD
---
THE "SONG-AS-VEHICLE" RITUAL LAB PAGE
pix and links to lab structure, terms & defintions