---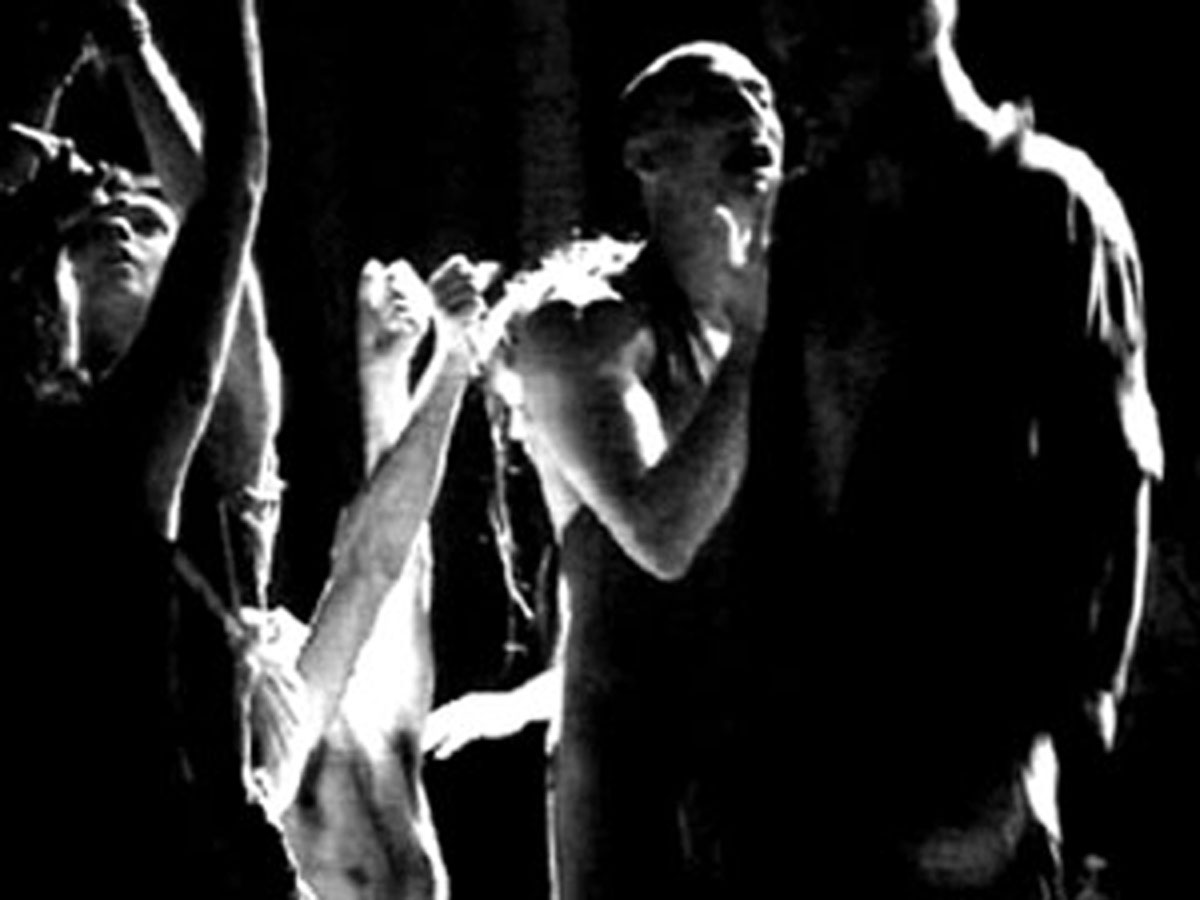 Who We Are; Our Affiliates; F.A.Q.

Antero Alli, founder/director (since 1977)
Sylvi Alli, vocal instructor (since 1996) and bio
Core Participants. Core Values (plus list of past participants)
The Entry Interview (for those requesting participation)
UPCOMING LABS, WORKSHOPS, PRODUCTS, SCREENINGS
Impact Stories: Participant testimonials
Affiliated Talent, Crew & Venues Vertical Pool (since 1996)
F.A.Q.: What is Paratheatre?




Articles on paratheatre by Antero Alli

State of Emergence: a paratheatre manifesto in seven parts
Orientation: Principles and Techniques of this paratheatre medium
No-Form: Intimacy with Void: Gateway to the Internal Landscape
Paratheatre and Self-delusion: On the Perils & Pitfalls of the Work
Lab Participation Prerequisites: A Silent Vow of Safety and Asocial Intent
Potential Dangers: Physical, Emotional, Psychological, Spiritual challenges of this work
On "Asocial": Relevent Distinctions between the Social and the Asocial
On Group Ritual Facilitation: Effective Ritual Design in this Medium
Cellular Choreography: The Development of Ritual Actions
Dreaming Rituals: Non-interpretive Dreamwork for the Awakened Body
On the term "Archetype": As defined in context to paratheatre processes
Iconoclastic Ritual: On the Design of Idiosyncratic Ceremonies
The Anima Shrine: A Soul Retrieval Ritual for Men (goes to the Paradigm Shift site)
Man-Woman-Planet Ceremony: an earth surrender rite
Grounding Technique (Earth Surrender Rites) Ritual for stabilizing self with planet
"Towards an Archeology of the Soul" book excerpts. Table of Contents, ordering info; review
"Notes on the Energetic Body " by Antero Alli and Taisha Abelar
Polarity List a series of charged polarities for ritual use
The Singing Womb of the Poetic Imagination Notes on the Muses Dialogue
Also see Paratheatre-related Articles by Antero and others



Lab Reports by Antero & others

Ritual Actions of the Muses Lab (Winter 2010/2011)
The Muses Lab (Spring 2010)
The Mountain Teaches the Dreaming 2-year Dreaming Ritual Project (2008-2009)
Dreaming Ritual (Winter 2008)
Dreambody/Earthbody (Spring 2008)
Beginner's Mind (Autumn 2007)
Chakra Lab (Spring 2007)
Song and a Prayer (Autumn/Winter 2006)
Alchemy (Spring/Summer 2006); the ritual mandalas
Experiments in Compassion (Autumn/Winter 2005)
Techniques (Spring 2005)
Song-as-Vehicle (Autumn/Winter 2004)
Initiations (Winter 2003/04)
Trinity (Summer 2002)
Ancestors (Autumn 2001)
Anima/Animus (Spring 2001) and Temple of the Animus by Serene Zloof
Dreaming Rituals (Winter 2000)
Crux (Summer 1999)
Also see Lab Themes and Ritual Journals

ParaTheatrical ReSearch Performance History

"Requiem For a Friend" (May 2005, in Berkeley)
"Songs-As-Vehicles" (December 20, 2004; Berkeley)
"Orphans of Delirium" (March 2004, in Berkeley and San Francisco)
"Hungry Ghosts of Albion" (May 1999, in San Francisco)
"Requiem For a Friend" (October 1990, in Seattle)
Also see: DIRECTOR BIO (since 1977; in SF area, Boulder, Seattle & beyond)
Also see: Public Event History


Julian Simeon in "dreambody/earthbody"

Audio & Video Documents

"dreambody/earthbody" (2012) DVD available
"The Greater Circulation" (2005) paratheatre performance in final 30 min. DVD available
"Orphans of Delirium" (2004; 84 min.) DVD available
"CRUX" (1999; 80 min.) DVD not available
"Mass of the Iconoclasts" (1992; 55 min.) SVHS video; not available
"Archaic Community " (1991; 77 min. ) SVHS video; not available
"Requiem For a Friend" (1990; 44 min.) 3/4" video; not available
Clips from Paratheatre Video Documents (1992- 2012)
"Songs as Vehicles" audio CD (2005; 43 min.) CD available.
Other Antero Alli films on DVD (since 1992)
Alli filmography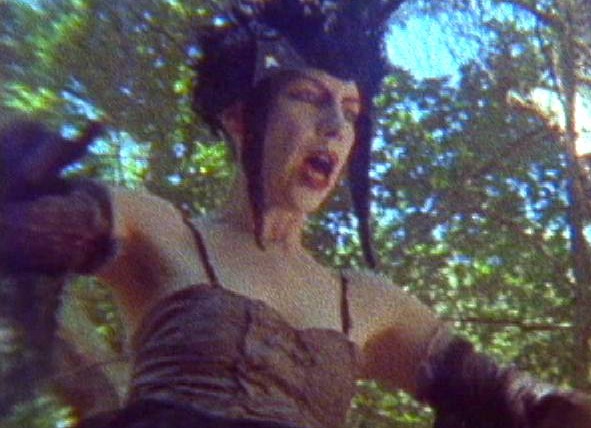 Sylvi Alli in "The Invisible Forest"

Interviews on paratheatre processes

"Embodied Voice" with Sylvi (Jonnie Gilman, May 2008)
"Six Questions on Synchronicity " with Antero (Jesse Ducharme, Dec 2011)
Podcast Interview with Antero (2009; w. Radical Change Group)
"Bare Bones Ritual" with Antero (Myrddin Maserly, Nov. 2009)
"Four Questions about Paratheatre" with Antero (Frieda Roenisch, Sept 2006)
"The Paratheatre Workings" with Antero (Jessica Bockler, June 2006)
"Inside the Laboratory" with Antero (Julia Carter, Jan. 2006)
"Theatre of No-Form" with Antero (R.U. Sirius, Summer 2004)
"Ritual Triggers and Altered States" with Antero (TRIP magazine, 2001; Scotto Moore)
"Non-Sectarian Crucifixion Archetypes" with Antero (Instant Planet, 1999; Jonnie Gilman)
Also see Paratheatre Interviews with Antero Alli

ParaTheatrical Links Page other paratheatre groups, intermedia artists, dream research
Vertical Pool Links Page: visionary filmmakers, intermedia resources, music of relevance
"A Human Sacrifice": Purification and the Art of Theatre Group Dzeici by Matt Mitler, dir.
"Voice as Instrument": Interview with Paul Oertel; vocal artist, performer and teacher
"Dreamtime Elder": Interview with aboriginie Guboo Ted Thomas, Koori Yuin Tribe
"Action" vs. "Activity": written by Osho
"The Universe Wants to Play" by Hakim Bey
"Requiem For a Friend" by Rainer Maria Rilke. Translated by Stephen Mitchell.
"Kubla Khan" by Samuel Taylor Coleridge (used in "Orphans of Delirium" performances)
Notes from a Theatre of Cruelty: by Antonin Artaud
Poems and Prose by Antero (inspired by paratheatre work; goes to verticalpool.com)
"Chapel Perilous": Two-Act Play by Antero Alli; a review: Petaluma Argus-Courier, Jan. 1983
Talking Raven Quarterly -- Iconoclastic Literary Journal (excerpts, back issues; 1991-95)
Astrology Readings by Antero Alli

---