This website documents a somatic medium of Paratheatre
created by Antero Alli that combines methods of physical theatre,
vocalization, and standing meditation to access and express the
internal landscape of autonomous forces in the Body. This process
occurs in a non-performance setting honoring the integrity,
autonomy, and the inner life of each individual.

Antero Alli, Artistic director
(since 1977)



---

Who We Are, What We Do, Orientation, F.A.Q.


---






"Escape from Chapel Perilous" (performance Dec. 2018 click image for info)


WHO WE ARE
Sylvi Alli ~ Vocal training
Antero Alli ~ Paratheatre training
Vision Statement ~ Past, Present, Future

WHAT WE DO
Labs, Workshops, Film & Video

ORIENTATION
The guiding principles of this work

F.A.Q.
Paratheatre - What is it?

---
~ CURRENTLY IN PROGRESS ~
The Dreaming Ritual Lab

---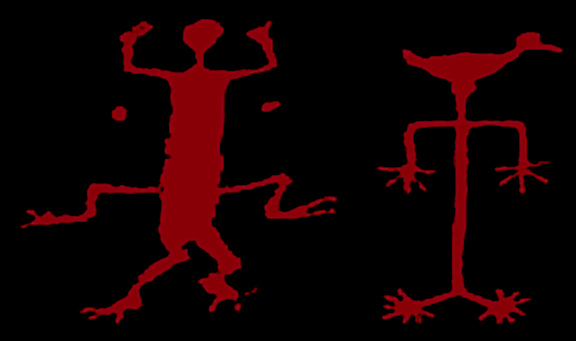 MARCH 10 to APRIL 28: 8-Week Non-performance Lab
"Dreaming Rituals" - 8 Sunday nights. 7:30pm to 10:30pm
Reserved for those with previous experience in this work.
Click above image for details



---

~ DOCUMENTATION ~
VIDEOS & REVIEWS, INTERVIEWS & PODCASTS, ARTIFACTS,
PRODUCTION HISTORY, TESTIMONIALS, ESSAYS, & MANIFESTO


---




"Fallen Monsters" (May 2018 performance) click image for details


VIDEOS & REVIEWS
Paratheatre video documents

INTERVIEWS & PODCASTS
On various facets of paratheatre

PRODUCTION HISTORY
Staged by Antero Alli (since 1975)




"Soror Mystica" (Dec 2017 performance) click image for details


PAST & PRESENT PARTICIPANTS
Partial list of those who have done this work

TESTIMONIALS & STORIES
Lab reports from past participants

STATE OF EMERGENCE: Parts 1-5
Paratheatre Manifesto by Antero Alli

ESSAYS & ARTICLES
On Paratheatre and related topics



---

OUR E-LIST, CONTACTS, LINKS, SITE MAP


---





"A Turbulence of Muses" (Dec. 2016 performance) click image for details



JOIN OUR E-MAIL LIST
Be alerted to future events and workshops.
Request to be placed on our private e-list.
noform@paratheatrical.com


CONTACTS
Address all other correspondence to:
(503) 299-4064 - record message (no texting)
verticalsource@gmail.com






paratheatre sites -- intermedia performers -- dreaming cultures


ParaTheatrical ReSearch PDX
Copyright © 1977 - 2019
All Rites Reversed