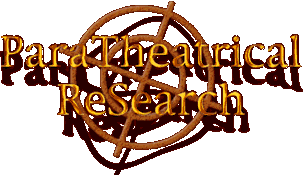 Antero Alli, founder/director
(since 1977)

This website documents a medium of asocial group ritual dynamics
developed by Antero Alli combining techniques of movement, voice,
and Zazen meditation to access and express the internal landscape.
These processes are presented in private ritual labs, videos,
lecture-demonstrations and rare public performances.

---

who we are, what we do, entry interview, f.a.q.


---




from "Dreambody/Earthbody" video document (click for details)

WHO WE ARE
Core participants and core values,
List of past participants, Testimonials, Director bio

WHAT WE DO
Ritual lab schedules, Embodied Voice work,
Video clips, Previous lab themes, History

THE ENTRY INTERVIEW
For those interested in doing this work

Paratheatre F.A.Q.
what is paratheatre?

---

three areas of paratheatre work


---





ParaTheatrical ReSearch Workspace, Berkeley CA

Over three decades of doing this work, I have observed three
overlapping areas of paratheatrical process and how development
in this work demands equal commitment to all three. - Antero Alli



SOURCE WORK
The immersive experience of direct intuitive contact with sources of energy in the body and its enveloping auric field towards a conscious surrender to their influence. Source work expands access and expression of the internal landscape that can be advanced through technique work.


TECHNIQUE WORK
Developing paratheatre skills involves consistent application of specific inner and outer actions -- such as No-Form, Polarizations, Contact Point, Vocalizations, Verticality, The 5-Phase Physical Warm-Up, Vocal Resonance, Movement Vocabulary, Spatial Awareness, Jogging Forms and the more advanced paratheatre work of Asocial Group Interplay. Technique work tempers source work and shadow work towards greater clarity, economy, and precision of form.


SHADOW WORK
Any exposure to repressed emotions, fears, resistances, unconscious complexes and fixations, and/or denied aspects of onself towards their acceptance, transformation and/or release. Shadow work gives expression to a dynamic visceral process of making the unconscious conscious that can be greatly assisted by technique work.




---

director interviews, manifesto, artifacts, essays, links


---



INTERVIEWS & PODCASTS
Antero discusses paratheatre processes

"State of Emergence"
A Paratheatre Manifesto by Antero Alli

ARTIFACTS
"Towards an Archeology of the Soul" (workbook)
"Dreambody/Earthbody", "Orphans of Delirium" (2 dvds)
"Songs as Vehicles" (CD); other books and films by Antero Alli
and Music CDs by Sylvi Alli

PARATHEATRE ESSAYS
by Antero Alli and others



paratheatre sites -- intermedia performers -- dreaming cultures

"Man has no Body distinct from his Soul; for that called Body
is a portion of Soul discerned by the five Senses,
the chief inlets of Soul in this age."
- William Blake

---

contact points


---

Address correspondence to Antero Alli
P.O. Box 10144, Berkeley, CA 94709 USA
e-mail: antero@paratheatrical.com
voicemail: (510) 464-4640




ParaTheatrical ReSearch -- Copyright © 1977 - 2013