on self-created pressures and presence

"In this non-performance oriented medium, the external pressure to
perform is released and replaced by the self-created pressures for
increasing the force of our commitment to the particular source,
task, or action at hand. With practice this adjustment reinforces
presence of being, an ongoing aim of this paratheatre work."
- Antero Alli



---
2014 LAB SCHEDULE
---



Winter 2014 BASICS Lab
(for newbies & vets)

February 6th through March 20th.
Seven Thursdays, 8pm to 11pm
Click above image for details.


Spring 2014 Vets Lab

The TRINITY Lab
Nine Thursday Nights, 8pm to 11pm. March 27 through May 22.
This Lab will explore multiple sets of charged trinities towards exposing
the existence of a "core, or holy, trinity". Vets only (those with at
least 2 Basics Lab experience; some exceptions may apply).
Click image for details.




---

LAB GUIDELINES, FEES, INTERVIEW

---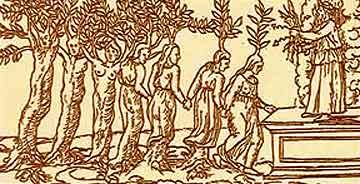 Participation is by invitation and/or interview.
Three or four Labs occur each year. Labs run seven to
twelve weeks and meet for one or two 3-hour nights per
week. Lab fees for Newbies is $190. for seven weeks, one
night each week. Lab fees for Vets (prerequisite: 2 previous
BASICS Labs) are $120. to $220. depending on Lab duration.
On rare occasions, one & two day workshops are offered.

The Entry Interview Process
For Those Interested in Participating



---

introductory reading material

---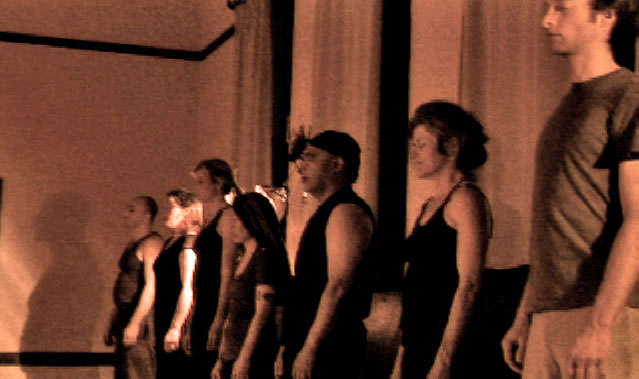 ORIENTATION and THE PHYSICAL WARM-UP CYCLE
suggested reading for those wishing participation

F.A.Q.
questions and answers about paratheatre

---
CREATIVE VOICE Lab with Sylvi Alli
---


Creative Voice Lab with Sylvi Alli
Saturdays 1pm to 2:30pm starting March 29th in Berkeley.
Various modalities such as meditation, movement, toning, and vocal
improvisation will be used to bring about a deeper connection with the
sounds and rhythms that already exist within you. Facilitated by Sylvi Alli.
In Berkeley. For more details, click above image
Or contact Sylvi: mbodyvox@gmail.com


Click this to read about Sylvi's 'embodied voice' methods.





---

Video Clips, Public Event History, Past Lab Reports

---




Clips from Paratheatre Video Documents
circa 1991, 1999, 2004, 2012

Public Performance and Event History
since 1990; the SF Bay area & beyond

Past Lab Themes and Ritual Journal Entries
by Antero and others