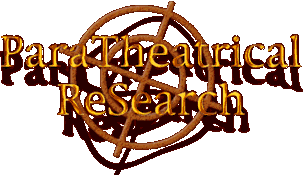 the alchemy lab
March 12th through June 15th, 2006. Berkeley California and beyond.
Sunday nights, 8pm -11pm and Thursday afternoons, 2pm - 5pm
Wilderness trip: June 9-12, Pinnacles Monument Park.

facilitator: Antero Alli


---
LAB REPORT
by Antero Alli

---



PARTICIPANTS
JoJo Razor, Sylvi Alli, Nick Walker, Robin Coomer
Nat Taylor, Jessica Bockler, Antero Alli, Adam Palermo
Joshua Bewig, Benjamin Jarrett, John Chung

This lab marked a return to the roots of "classical paratheatre", the fundamental
sources and techniques that initiated this medium in 1977. This theme of "alchemy"
did not reflect any conceptual manmade system but refered to a way of tracking and
moving with the transformative cycles of nature via the vessel of our bodies. As in
nature a seed sprouts and if conditions are conducive it grows into, let's say, a tree.
Over time this tree blossoms and bears fruit which ripens, grows heavy, drops from
its branch, rots and goes to seed, fertilizing the earth for new growth. And so on...


As innate expressions of nature our bodies and psyches acted as a kind of alchemical
alembic where similar processes unfolded. Here the separation of elements from the
prima materia of undifferentiated experience (no-form) gave way to continuing cycles
of conjunction, decay, ferment, projection, distillation, refinement, multiplication, and
rebirth; over & over, again. To protect the innate mysteries of this process, this deeply
private and non-performance lab was commited to an asocial approach to paratheatre
work. Though confusing at first to newbies (the vets loved it), a "rare area" eventually
established itself allowing for more psychological and spiritual freedom for all. This
lab was successful in realizing its intent of returning to "the basics" of paratheatre
while using the rituals to serve the underlying transformative processes in us all.


June 9-12. Our work culminated in a four-day wilderness trip to test and integrate
these transformative ritual processes. We camped at Pinnacles National Monument,
a massive volcanic rock region in Central California known for its wild life, grandeur
of caves and a dramatic topography of numerous great oak trees and rolling hills.
Our rituals commenced for three nights (around a full moon) where the following
sources were accessed: the Four Elements, Verticality, Our Ancestors, Our Death,
The Self, The Other, The Unknown, Innate Personal Habits and Routines of
Familiarity, Earth Surrender and Prayers to the Living Earth.

THE MANDALA GALLERY
view some of the results of our research


We kept private ritual journals to document, map and observe
the shifting tides of the internal landscape. In addition we also
sketched weekly mandalas immediately after our Thursday ritual
sessions to express the energies, images and patterns of the moment.
Our mandalas were finally exposed and shared in the wilderness.
Click the above image to view samples and contributor notes.



having a little fun after our final wilderness night ritual


Back row: (left to right): Robin, Nathaniel, Jessica, John, Adam, Joshua (partial)
Front row: (left to right): Antero, Sylvi, JoJo, Nick, Benjamin (arms only)


---

ParaTheatrical ReSearch Links


---

the term, "archetype", as used in this work


principles, techniques, philosophy