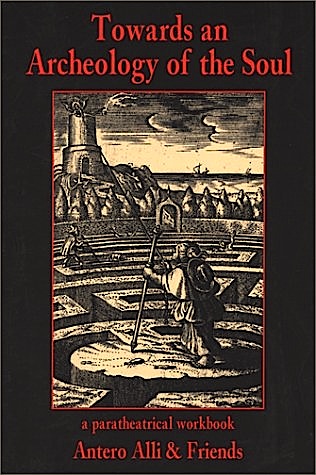 click the above image for
Table of Contents & book excerpts

"Towards an Archeology of the Soul"
A Paratheatrical Workbook by Antero Alli & Friends
Vertical Pool, 2003. 272 pages; illustrated; paperback.

Towards an Archeology of the Soul outlines the principles, techniques and
underlying ethos of a comprehensive ritual technology for Self-initiation
developed by Antero Alli (since 1977). Drawing from physical theatre, dance
and Zazen meditation, this ritual without dogma looks to the body's own vital
instincts to animate movement, sound, and characterization. This workbook
can act as a practical guide to catalyze solo and group rituals and includes
articles by and interviews with noted ritualists and performers.

TABLE OF CONTENTS & PURCHASING INFO