Selected Writings by Antero Alli
Note: Some of these links go to other websites

---

Astrologikal Essays

---
ASTROLOGY AS ARCHETYPAL LANGUAGE
"Revisioning the Planets as Living Forces Or...
Why the Planets Do Not Control our Fates"

PLANETARY FORCES AS SEXUAL REALITIES
Part One: Sun, Moon, Mercury, Venus and Mars

PLANETARY FORCES AS SEXUAL REALITIES
Part Two: Jupiter, Saturn, Chiron, Uranus, Neptune & Pluto

OUTSIDE SHOCKS! -- OUTER PLANET TRANSITS
The Truth about Astrological Uranus, Neptune and Pluto

THE PLUTO IN SAGITTARIUS ERA
"Tracking the Fundamentalist Virus"

SATURN-PLUTO OPPOSITIONS
"An Astrological Response to the 9/11 Attacks"

ASTROLOGICAL MERCURY
"On Fine-Tuning Your Bullshit Detector"

ASTROLOGY MISUNDERSTOOD
Exposing Stereotypes and Busting Cliches (2009)
ASTROLOGIKAL TERMS
Words I often Use When Teaching Astrology (2007)
ORACULAR ASTROLOGY
Questioning the Trend to Legitmatize Astrology
BLACK MOON RISING
"Depression and Creativity"
TEMPLE OF THE SUN AND MOON
"Remedies for Psychic Sunburn & Boundless Lunacy"
MERCURY RETROGRADE
"Timing the Testing of Self-Remembering"
WRESTLING WITH SATURN
Consensus Reality OR...Reality-Challenged?
ABORIGINAL NEPTUNE
"Where the Dreamtime Meets the Daytime"
---

Paratheatre: Interviews, Manifesto, Articles

---
THE NO-FORM TECHNIQUE (2009)
Gateway to the Internal Landscape

"THE PARATHEATRE WORKINGS" (2006)
An Interview about paratheatre lab processes

"POTENTIAL DANGERS OF RITUAL" (2008)
The Perils and Pitfalls of Paratheatre

STATE OF EMERGENCE (2005-2012)
A Paratheatre Manifesto in Seven Parts

TECHNIQUES, PRINCIPLES & PHILOSOPHY
Orientation to ParaTheatrical ReSearch (book excerpt)

DREAMING RITUALS
"Non-interpretive Dreamwork for the Active Body"

The PARATHEATRE F.A.Q. page (2007)
Infrequently Asked Questions

ICONOCLASTIC RITUAL
"On the Design of Idiosyncratic Ceremony"

THE ANIMA SHRINE
"A Soul Retrieval Ceremony for Men" (goes to Paradigm Shift)

ON SELF-DELUSION (2007)
"Pitfalls of Archetypal Identification"

ON THE TERM, "ARCHETYPE"
Reviewing an important and misunderstood word

ON THE TERM, "ASOCIAL"
"On Cultivating Conditions for Effective Ritual"

CELLULAR CHOREOGRAPHY AND RITUAL ACTIONS
Various stages of paratheatre work

ON GROUP RITUAL FACILITATION
Effective paratheatrical ritual design

---

Esoterica: occulture, mediamaking, poetry

---



"A DELIBERATE DISORIENTATION OF THE SENSES"
Antero interviewed on making "The Invisible Forest" (2008)

ON EDITING MY MOVIES
Olde Skool Style (2011)

ON SYNCHRONICITY
Six Questions and Answers (2011)

THE AKASHIC RECORD PLAYER
"A Non-Stop Geomantic Conspiracy"
(excerpts from the book; Falcon Press)

OCCULTURE: THE SECRET MARRIAGE OF ART & MAGICK
(excerpted from the book "Letters, Essays & Premonitions")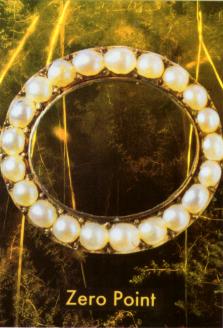 "The Vertical Oracle"



ON THE FIRST AND SECOND ATTENTIONS
The Difference Between Seeing and Thinking (2009)

THE EIGHT-CIRCUIT BRAIN
The Encapsulated Interpretations (2007)

THE NEURO-PHARMACY OF AN EIGHT-CIRCUIT BRAIN
Synthetic, organic and internal triggers to expanding consciousness

POEMS & PROSE
"Bells", "Anima", "To the Gods of the End of the World", "Shipwreck"

---

Books in Print and Films on DVD

---
PLEASE REPORT DEAD LINKS
electronic mail link